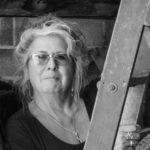 Welcome to my web site and gallery ….. I have called it 'Change of Direction', as that is exactly what it is for me…..having been employed as a Senior Manager within one of the largest social housing providers in the south west (with responsibility for three inter-connected departments,  thirty staff, big budgets and reporting to the CE and Boards) After more than twenty years, when the opportunity arose, I took early retirement to concentrate on painting and as such this is a total change of direction for me (I now have no responsibility, no budgets and don't report to anyone other than my self….. hoorah!) and I have absolutely no regrets!
Both this web site and the gallery pages are a work in progress and will continue to change as I add work to it. So if you like what you see, make sure you bookmark my pages to ease your return.
Navigating it is simple:-
About Me … self explanatory
Diary …. these pages include information on exhibitions, local art groups, news and new works both completed and in progress.
Contact …. again self explanatory
My Gallery … please click on this to see my portfolio and click again on an image to enlarge it and scroll through. I do hope you enjoy viewing it.
It is divided into four sections of images, with the firth section, My Gallery, being a brief (well, it is at the moment!) elucidation on my influences and motivations ….. fascinating if you can't sleep! If you want to buy a painting or print, go to the link below.
Annie's Shop …. This is where you can view works that are for sale and the comments people have made about them. This section also includes a 'shopping basket' linked to a secure payments section.
Alternatively if you are interested in purchasing a painting or print and don't want to use online ordering, or, would simply like to know more about individual pieces then please use the Contact page and I will get back to you as soon as possible. I also undertake commissions.
Privacy Policy – pretty much as it says and a tad dull but I do think it's important, so click here to view it.
So now you know your way around……….
Go on …. treat yourself….
You never know, I might be famous one day!   
Thank you to Jan from http://www.jcit.biz for all his help in putting this site together and for his patience with my arty ideas and complete lack if IT knowledge and ability ….  a dangerous situation which he coped with brilliantly!!
Please note that all of the images that have been produced by the artist on this web site remain the copyright of the artist and should not be used without consent.